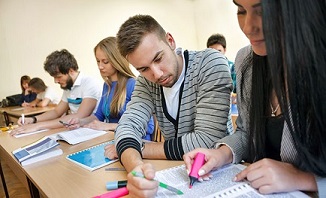 | feedback from other students |











Below is some feedback from our previous diploma prep courses. We are so thankful that students feel they are getting so much from our prep course!
The speaker was easy to follow and interact with.

The material was covered in an organized way.

The speaker helped me to stay calm & focus on the material

The time allotted for the sessions was enough

The session fee was worth what I got out of the weekend

The review booklet was helpful & well organized

There was enough time to ask my questions

I feel more prepared for my diploma then before this session

I would encourage my friends to sign up for this session

Overall, I am very satisfied with this weekend session
I liked everything! Being in a small group made me feel confident and gave me the chance to ask questions.
It was perfect in every way! The small class was perfect and it felt chill and casual but super helpful.
The session was wonderful and a huge refresher...this was great and I got way more study time than I normally would have done.
Very useful, love how the whole session gives off a more personal vibe, makes it easier to ask questions. Thanks!
I really love the organization of the booklets, it truly helps everything to be organized in your mind... the teacher was fantastic - he was always willing to answer any questions or concerns. Thank you for a great diploma prep experience!
Love the small size and interaction!
This was way more than I expected and I would gladly recommend this to anyone who is stressing about their diploma! Thank you very much.
I found the review just enough so that everything I forgot would click again. I found this very helpful!
Awesome teacher - very helpful
Amazing teacher! Very funny as well
The teacher was very nice and personable. I appreciated that it was a small group so I got one-on-one time which was very useful.
Was a very fun teacher - explained really well!
This teacher is not human because he is still energetic after 8 hours straight of math!