Here's what you need to know before you register.
cost is only $115 per student for 14 hours of review.

only 14 students are allowed to register per course - you won't find this guarentee anywhere in the city! This ensures you will be in a small environment where you can ask lots of questions!

students will also receive a booklet that we will work through. This review booklet is theirs to keep as well.

registration is online only - we cannot accept registration by phone or at the door

payment options on cpm-e's secure website include visa, mastercard, discover, or paypal

registration fee is non-refundable provided we have recieved the minimum amount of registrants to run the course. In the unlikely event that we do not recieve the minimum amount of registrants, the course will be cancelled and money will be refunded in full to those who have already paid.

seating is limited – the sooner you register, the better!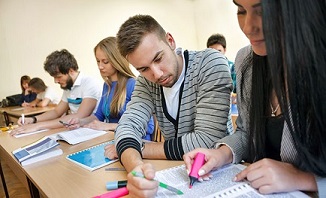 | diploma prep registration |

It's pretty easy! Once registration is open, follow the steps below!
click on this registration link

choose the session you want and click add o cart

click proceed to check out

enter address and demographic information. Please be sure to answer the questions at the bottom of this screen

click proceed

enter shipping address (check the box if the same as billing)

click process

enter payment detials and click check out